Database access is restricted to library patrons and/or residents of the State of Idaho:
EBSCOhost: Contact the library for login information
Gale Cengage: Use your library card number
Sanborn Maps and Heritage Quest: Contact the library
LiLI databases: Use your city name and zip code
EBSCOhost Databases
Gale Cengage databases
Click here to open our Gale Cengage page, or choose from one of the links below. Access restricted to library patrons. Use your complete library card number (no spaces) as the password.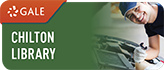 Chilton Library
Automotive maintenance and repair
Gale Virtual Reference Library
Resources for multidisciplinary research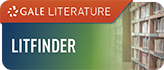 LitFinder
Access literary works and authors throughout history
Additional databases
Click on an image below to access the service. Access restricted to library patrons. Contact the library at (208) 612-8460 for login information.
Digital Sanborn Maps
Property and land use records
HeritageQuest® Online
American genealogical resources
LiLi (Libraries Linking Idaho)
Additional databases provided by the State of Idaho